Supreme Logistics offers a comprehensive bouquet of transport, warehousing and logistic services. We plan to introduce full range of pick up, pack, transport and drop off services across India. Our services today offer transportation by road, by LCVs, by LP Trucks, by train and by air. We have a centralized booking system so that each client only has to deal with a single representative regardless of the mode of transport required and he receives completely satisfactory services. You can deliver goods fully packed to our nearest branch for onward transportation or phone us to have our vehicle pick up and move it from your place. We assist in documentation as well, where needed. We keep track of movements through GPS to pinpoint where each package is and to give expected delivery time to each client.
Supreme Air Cargo
Speed is of the essence, especially where company adopt a JIT (just in time) and lean manufacturing operations policies. Supreme Logistics, through its Economic Express Pvt Ltd, an ISO 9001:2008 company, offers express by AIR transportation for overnight delivery. Our service covers: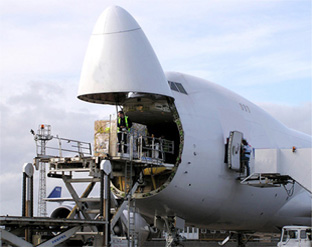 Bulk cargo movement for airport to airport delivery.
Small parcels for delivery at airport.
Delivery in almost all cities, with shipment to the closest airport and all logistics handled by our local offices.
Pick up from your office/warehouse and delivery at airport or door delivery to consignee's premises.
Discuss your regular or occasional cargo movements by express air with our nearest representative and receive the best logistic support.
We have IATA certified personnel and experts in movement of general as well as hazardous or special cargo needing specialized handling. Our expertise gets you fastest movement and best rates. We are helpful, friendly, professional and committed to giving excellence in air transportation to even remotest locations, assisting through our expertise in surface transportation.
Supreme Rail Cargo
A wide range of goods including coal, iron ore, cement, food grains, fertilizers, steel, petroleum products and other heavy goods are delivered through rails.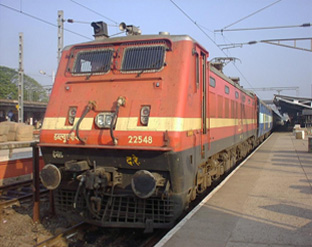 If you have tons of material you have to move regularly, then cargo by train is still the best option. Railway freight carriage is the most economically priced one as compared to road and air transport. Our expertise in logistics and freight transportation and our experience with rail transport are all at your service.
We can give you immediate advice and respond to your queries on the spot. We can pick up and arrange for shipment by rail and then pick up and arrange door delivery at destination. We can move precious cargo, livestock as well as bulk cargo like fertilizers, petroleum products and chemicals.
We know train schedules, we can arrange special fares for bulk cargo and we do it all with professional ease and competence. Leave all your train cargo worries to us knowing we will ensure its safe transport and arrival at destination.
Supreme Surface Cargo
Our large fleet of transport delivers goods in a cost-effective manner. We have expertise for fast delivery, packaging, etc., for making scheduled delivery.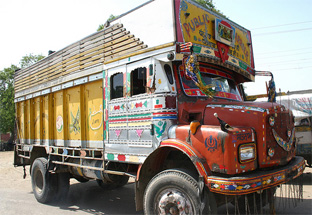 Supreme Logistics has a fleet of Trucks and extra heavy duty trucks to transport especially large items. We have trained and professional drivers who follow a strict schedule. Our fleet has GPS facility to track movement of each vehicle.
We have fuel efficient trucks and a professional computerized fleet management system. The result is that you, as a customer, can rely on us for speedy, safe and professional truck transportation. You can book full truck loads or part truck loads, enter into long term contracts or have us on call.
We are flexible and adapt to your needs. With our guaranteed deliveries, you don't have to make excuses for delayed deliveries and can receive payments sooner. Make us your logistics partner and watch how your efficiencies improve. The problem with most general truck transporters is that they take their own time. Deliveries can be delayed and this can harm your cash flow as well as your reputation. With Supreme Logistics superior fast, safe and guaranteed deliveries, you receive payments sooner and safeguard reputations as well.
Express by Special LCVs
If you have a small consignment or a half truckload you want delivered very fast. If you want safe carriage and guaranteed arrival in critical conditions, we can offer you our fleet of latest LCVs. Book one and our personnel swing into operation, arriving at your warehousing, packing and loading the consignment on to the LCV and then moving it to the destination fast. If you have promised delivery within a stipulated period and need to cover huge distances from one corner of the country to the other, rely on us for absolutely dependable LCV services. It may be a machine or parts or anything else; we do it with absolute reliability and thorough professionalism. Each driver is trusted and each LCV is GPS equipped to track its position. We can thus update and give you a precise estimate of its arrival at destination. We do it the modern, professional and cost efficient way. Discuss your needs and enter into one-off or long term arrangements.
Supreme Warehousing
We acknowledge the growing demand of warehousing functions in the businesses these days and to meet these demands, we offer you maximum space with minimum investment.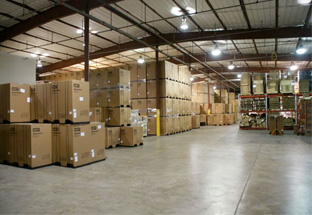 Our warehouses, located at various strategic locations all over the country, play an important role in the distribution system. These are the points at which products are received from many suppliers and quickly shipped to many customers.
Alarm Systems and Alerts secures the contents of trailers/fleets - right from source to destination. Local alarm systems serve so as theft deterrent by sending tamper detection alerts. An attempt to tamper the doors of trailers result in the system sending an alarm to a pager carried by the drivers.
Comprehensive risk management, DOT inspection, maintenance and safety programs ensure regulatory compliance and reduce your risk exposure. Pro-active identification of cargo risk, pre-emptive or preventive action and, should the worst happen, a structured and practical programme for recovery from a crisis situation with the minimum of detrimental effect to business, staff and company assets. This approach provides benefits from both an operational viewpoint and from one of controlling the cost of insurance cover.